by Khaled Abu Toameh • December 17, 2013
Abbas's stance against the BDS campaign should serve as a wake up call to all its supporters, especially those who are not Palestinians, that negative campaigns only serve to promote hatred and extremism in the region.
Many Palestinians seem to share Abbas's view. That is why many Palestinians continue to do business with Israelis on a daily basis and continue to hold joint conferences in Israel and different parts of the world.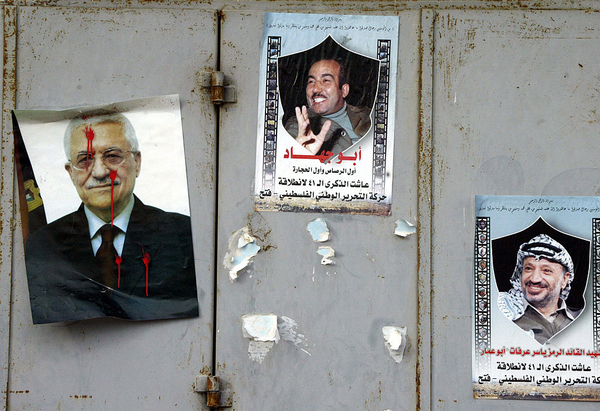 US President Barack Obama and PA President Mahmoud Abbas meet at the memorial service of Nelson Mandela in South Africa. In a press conference, Abbas denounced the BDS campaign against Israel. (Image Source: GCIS)
The international campaign for boycott, divestment and sanctions [BDS] against Israel received a slap in the face last week from Palestinian Authority President Mahmoud Abbas.
As BDS supporters continue to campaign against Israel around the world, Abbas, asked about his position regarding the BDS campaign at a press conference in Johannesburg, where he was attending Nelson Mandela's funeral, stated that he
does not support the boycott
of Israel.
It is ironic that while Abbas is saying no to a boycott of Israel, the American Studies Association, an association of U.S. professors with almost 5,000 members, voted to
endorse an academic boycott
of Israeli colleagues and universities.